Your initial visit with us is free. We look forward to meeting you and giving you a tour of our office. The screening examination will be used to determine the need for orthodontic treatment. At this time Dr. April Brown will discuss her findings and any concerns you may have.
Sometimes a patient may not be ready for orthodontic treatment. These patients are placed on a growth observation recall. We will follow up with you annually until orthodontic treatment is required or necessary. There is no charge for these visits to our office. By continuing to carefully monitor development of the teeth, we are able to determine:
Optimum time to start treatment
Minimize time in braces
Obtain superior results
Thank you for choosing Hill Country Smiles
for your orthodontic needs.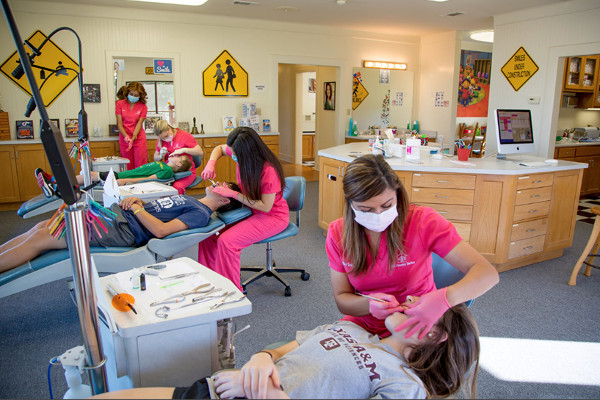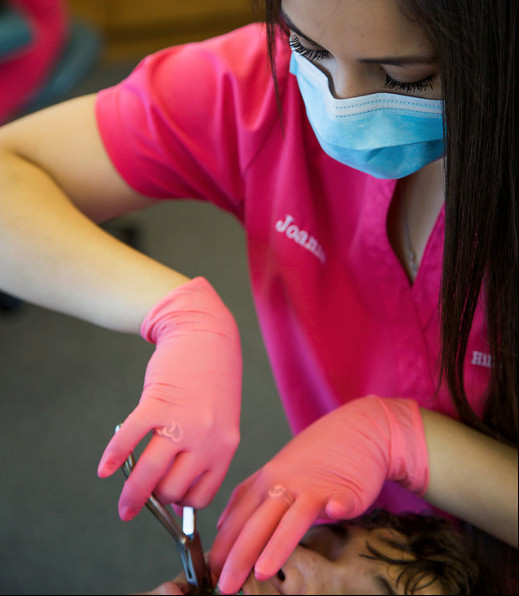 Your stunning Hill Country Smile
is just around the bend!
If treatment is recommended at the new patient exam, complete diagnostic records will be necessary prior to beginning treatment. A separate fee will be charged for the diagnostic records. These records consist of photographic images, orthodontic x-rays and models of the teeth. With this information, the doctor can finalize the treatment plan.
Our job is to make it easy for you. Our competent and caring staff is happy to assist you in scheduling appointments, researching your orthodontic insurance coverage, and explain your treatment fee as well as payment options that work well within your budget.
Your initial exam is always free at Hill Country Smiles!